Each pavilion comes standard with
 4"x6" pressure treated skids
 2"x8" treated deck boards
 8"x8" rough sawn pine posts
 6"x8" beams
 4"x6" rough-cut rafters
 4"x8" ridge beam
 2"x6" tongue and groove ceiling surface
 All wood surfaces come with 2 coats of high-quality exterior stain and one
coat of clear
 The roof includes bubble wrap insulation and a vapor barrier
 Metal roof
 You chose the color of the stain and roof. We build it, finish it and ship it to
you. We can also deliver in kit form so the do-it-your-selfer can build it.
These structures require a 6"-8" gravel base or better.
We can accommodate virtually any size requests. If shipping a fully constructed
pavilion, maximum size is 16'x48'.
Available options include: log or rough sawn railings, screening with a door,
enclosing one or multiple sides, with or without decking as a kit or built on site.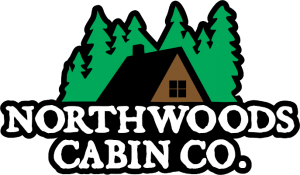 Northwoods Cabin Co.
12321 Kinsman Rd, Newbury Township, OH 44065
Phone: 440-6666-229
Email: keith@northwoodsconstructionllc.net
Monday: Closed
Tuesday - Thursday:  9am - 5pm
Friday:  9am - 4pm
Saturday:  9am - 2pm
Sunday: Closed
Winter Hours Nov 1 - Mar 1
Monday: Closed
Tuesday - Thursday:  9am - 4pm
Friday:  9am - 3pm
Saturday:  9am - 2pm
Sunday: Closed