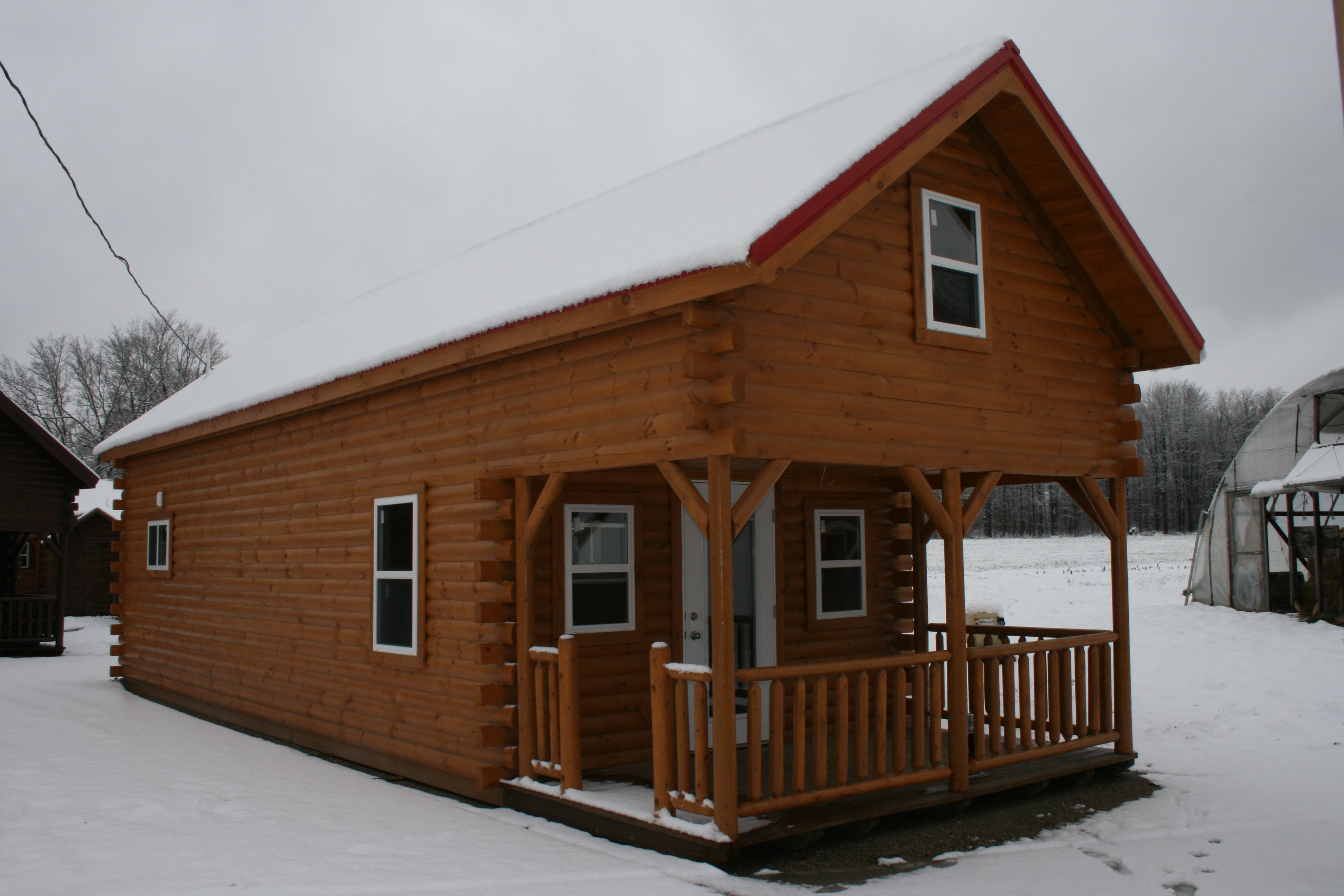 Our Northwoods Cabin Series is the most impressive pre-manufactured recreational
cabin on the market today. With a height of over 16', we tower over any
competition. Here's some information about this impressive cabin.
General Cabin Information:
 From the ground up, these cabins are built with quality and craftsmanship.
Starting with the 4x6 treated floor joists, we add a layer of exterior grade 3⁄4"
plywood, 1" rigid foam, a layer of 3⁄4" interior grade plywood, then the
tongue and groove flooring.
 Our walls are 100% solid Eastern White Pine Logs, which we source locally.
 We set our 3x5 timber rafters and double ridge beam on the walls and top
those with 1x8 tongue and groove pine to add that beautiful wood cathedral
ceiling. Finally, we add 1 1⁄2" rigid foam insulation and top it with a 40-year
metal roof.
 We've maximized storage throughout the cabin; as an example, our stairs
feature storage in every conceivable space (lift the stair tread to find hidden
storage). Full standing height lofts offer plenty of space for a bedroom, sitting
area, or game room. The second loft above the porch can be accessed by a
ladder, or connect the two lofts with a catwalk.
 Sizes of cabins can vary. If shipping a fully constructed cabin, our maximum
size is 16'x48'.
 Our interiors are fully customizable to meet your needs.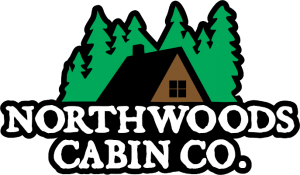 Northwoods Cabin Co.
12321 Kinsman Rd, Newbury Township, OH 44065
Phone: 440-6666-229
Email: keith@northwoodsconstructionllc.net
Monday: Closed
Tuesday - Thursday:  9am - 5pm
Friday:  9am - 4pm
Saturday:  9am - 2pm
Sunday: Closed
Winter Hours Nov 1 - Mar 1
Monday: Closed
Tuesday - Thursday:  9am - 4pm
Friday:  9am - 3pm
Saturday:  9am - 2pm
Sunday: Closed