All of our playsets are handcrafted and built with quality and affordability in mind.
We use #1 grade kiln dried after treating (KDAT) pressure treated Yellow Pine. This
means our lumber is kiln-dried after treating which allows a more desirable look,
minimizes cupping and warping, and allows us to stain or seal our playsets
immediately. It also means our playsets will resist rotting and insect damage, and
with proper maintenance, will last for many years to come. We mill all sides of our
lumber to ensure there are no sharp edges or splinters so your kids can have a worry-free adventure.
All of our sets are fully customizable; you pick out the features that you like and we
build it to your specifications. If you do not see what you like, ask us, we are only
limited by your imagination and budget. You can pick up your playset and assemble
it yourself or we can deliver and assemble it for you. Either way, your children will
enjoy and grow with your new Northwoods Cabin Company Playset.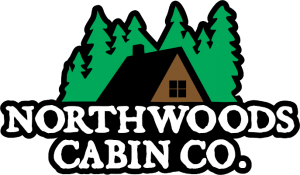 Northwoods Cabin Co.
12321 Kinsman Rd, Newbury Township, OH 44065
Phone: 440-6666-229
Email: keith@northwoodsconstructionllc.net
Monday: Closed
Tuesday - Thursday:  9am - 5pm
Friday:  9am - 4pm
Saturday:  9am - 2pm
Sunday: Closed
Winter Hours Nov 1 - Mar 1
Monday: Closed
Tuesday - Thursday:  9am - 4pm
Friday:  9am - 3pm
Saturday:  9am - 2pm
Sunday: Closed