The 360 Pro is designed with the archery hunter in mind. This
6x6 blind comes standard with carpet on the floor and walls, 4
two-stage archery windows, and 9 standard windows.
Standard features include Solid wood frame construction,
Painted LP Smartside exterior and interior, 24"x60" door,
painted 2x4 floor joists with carpeted smart side flooring,
Interior standing height 6'6", ventilated, built-in 4x4 pockets
for tower stands, waterproof acrylic seamless roof coating.
The Shootin' House is our angle on a box blind that doesn't
compromise the visibility from the corners of the blind.
With the same general dimensions of the 360 series blinds,
But with more space in each corner. This is a great blind for
Hunters who bring the kids or want to hang out with a buddy.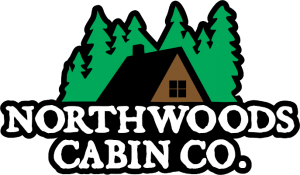 Northwoods Cabin Co.
12321 Kinsman Rd, Newbury Township, OH 44065
Phone: 440-6666-229
Email: keith@northwoodsconstructionllc.net
Monday: Closed
Tuesday - Thursday:  9am - 5pm
Friday:  9am - 4pm
Saturday:  9am - 2pm
Sunday: Closed
Winter Hours Nov 1 - Mar 1
Monday: Closed
Tuesday - Thursday:  9am - 4pm
Friday:  9am - 3pm
Saturday:  9am - 2pm
Sunday: Closed